The world is filled with a broad spectrum of spiritual beliefs and beautiful explanations of our origin. Many of these thoughts have become pillars of truth as well as points of perpetual dispute. Whatever your belief, we often lose sight of what these principles provide in the grand scheme of life. Many times throughout history, music has stirred up controversy, influenced cultural movements, and lifted us in times of triumph. In a time of seemingly increasing acts of violence I ask the question, how do we increase awareness and empathy? Do we fight fire with fire? Do we promote peace? Is it a combination of both similar to the civil disobedience movement led by Ghandi?

I see three major veins of sustenance that which nourish us as humans. One avenue of sustenance is arts and culture, for it is a form of expression that has attempted to record and explain our very existence on earth. From the time of cave paintings and hieroglyphics to Miles Davis's "Bitches Brew" we have sung, drawn, danced and played songs, all which have commemorated every major event in recorded history. The second vein of sustenance is nutrition; after all, we are what we eat right? Third and equally substantial a form of sustenance is spirituality. Now I'm not necessary talking about what book you read, or which day of the week you read it, but more so about a broader sense of spirituality where you examine ways to achieve a balanced energy and harmony with your surroundings. I am taking about being the person who can resist all urges to push an old lady down the stairs in order to be the first one in line for the subway, all while knowing good and well that there are times when life might treat you like a ragdoll and push you down a flight of stairs for matters of much lesser urgency or reason.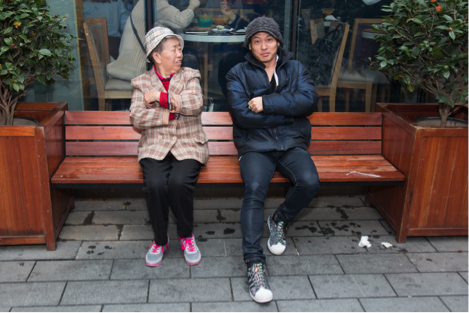 I still remember the fierce sounds and sirens ringing across the grounds of Pearl Harbor, Honolulu on March 11th 2011. Restaurants rapidly closed and people were urged to get to higher ground if they did not live above the 7th floor of a building. It was thought that the tidal wave from the Tohoku earthquake and tsunami would reach Oahu at an even greater magnitude then it would in Japan. I kid you not, after desperately searching and finding a taxi, I was pushed out of the way by a tiny old lady who hopped in, slammed the door and sped off like it she was in the last escape pod leaving the death star! Woosah. . .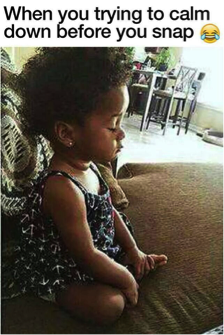 By the hand of Zeus, I found higher ground in Oahu that stormy night and was ok. With an even larger stroke of luck, my mother's family, still living at the edge of the epicenter of Sendai was also ok. Meanwhile, a magnitude 9 earthquake had crumbled northeastern Japan, unleashing a savage tsunami, which was felt from Norway's fjords to Antarctica's ice sheet. We were so very fortunate that my family's home was one of the few that were left unscathed, but my grandmother who was 90 years old at the time suffered from a bad fall and a mental jolt from which she was never able to fully recover. It was this very event that caused me to rethink the how we see and treat one another as fellow humans. Additionally, I re-examined the very reason why I create and perform music. I asked, "How can I use my music and community to support those who have been affected by disasters?"
I recognized that many natural disasters around the world leave similarly lengthy rebuilding efforts as so many people and places have substantial needs after disasters but are only recognized in the media for a short period of time as a 'flavor of the month.' It is not often televised but many places endure years of debris clearance before a single new building can be built. I wanted to find a way to use music as a way to comfort and support victims of natural disasters. I wanted to find ways to use my music to bring light to the seemingly forgotten people and to counteract the trauma that they experience.
In the months following, I started the TEKTONIK initiative to unite artists from around the globe, providing a platform to collaborate in support of disaster relief. Creatively, the initiative is focused on composing, performing and delivering harmonious music and visual art that combines uplifting sounds, ceremonial and ritualistic chants & rhythms that all are created during moments of prayer, meditation and positive intention. It is equally important to me to learn why certain songs have withstood the test of time in addition to which sounds and frequencies are used in ceremony. Songs which are repeated to represent monumental life moments such as birthdays, coming of right and sounds and frequencies such as throat singing and singing bowl sound baths are just a few of the examples we are learning about and incorporating into our body of works.
I continue to travel the globe to meet with musicians, film makers, neuroscientists, music therapists, tai-chi masters, musical shaman, health-tech entrepreneurs and folks who have high spiritual vibration to continue to identify what elements and 'ingredients' we can include in our recipe for the musical multi-vitamin. I find it remarkable that the tai-chi masters, chanting Chinese Buddhist monks and neuroscientists studying binaural beats agree, without working together, that high frequencies affect your brain and mood while low frequencies affect your body and organs (guessing people at dance clubs and music festivals probably agree about bass too!)
Over the past year, I have explored the power and benefits of meditating while playing my cello. In the mornings, I start by sitting quietly to clear my mind and then slowly ease into an exploration of sounds, radiance and vulnerability. While we may not fully possess the technology to record the energy that which emanates from a mind, heart, body or musical instrument simultaneously, I whole heartedly believe that music is just like food in that the intentions and mood of it's creator are consumed by it's audiences. Anyone who practices prayer, centering, grounding and or meditation will likely agree that there is a wonderful energizing feeling that accompanies these acts. Similarly, those who love music from a performing or participatory experience would also say that it makes them 'feel good'. Thus, if you are able to channel and transmit the positive energy of these mindfulness practices using music as the method of delivery, I see this combination having a similarly accelerated and amplified result as using alcohol in a medicinal herbal tincture.
https://www.youtube.com/embed/S8OSJ123O54Subscribe to HuffPost's Culture emailEverything from what to watch to cocktail party fodder you'll love.
Through a combination of performances, awareness content and partnerships we have been able to raise over 2 million dollars in the last 6 months for disaster afflicted areas and are continuing to create musical resonance through the seeking of funds in order to create a global TV show that documents our musical collaborations in disaster affected areas. I would also like to build a deeper emphasis and support for music and sound therapy in the fields of medicine and insurance.
Music has always been in the front seat when it comes to carrying us through the most intensely emotional and spiritual moments of life. Justin DiCioccio (Dean of Manhattan School of Music) recalls, "When I used to see John Coltrane, he used to arrive one hour before his shows and sit and watch the room for one hour before he played a single note. "Remember that spirit of [jazz] music and always carry it with you through life!" Spirituality is like a ripple in water that can and will resonate through infinity. Now is the time and place to make choices and take action based on the love we want to see in the world.
Dana Leong is a two-time Grammy award winning musician, composer, and producer. Considered by many to be the world's top electric cellist, he has also been referred to as world's top trombone player by members of the world renowned Balkan Beat Box.
His distinctive sound is an emotionally mesmerizing combination of jazz, healing music, electronic dance and hip-hop. He has taught Jazz at Stanford University from the age of 16; completed the public policy program at the Harvard Kennedy School of Government; has given conference opening musical speeches and presentations at TedX Shanghai and the US OPEN Tennis Championship; won two Grammys in Latin Jazz for his collaboration with Paquito D'rivera; worked with Kanye West and Sean P. Diddy Combs in Hip-Hop, and with DJ A-Trak and DJ Qbert in EDM; been a guest musical director for Fela on Broadway; and has composed themes for international brands such as Hermès, Virgin Galactic, Porsche and Mont Blanc. He serves as a U.S. Musical Ambassador and is a World Economic Forum Young Global Leader.
Follow him at @danaleongmusic
http://www.danaleong.com